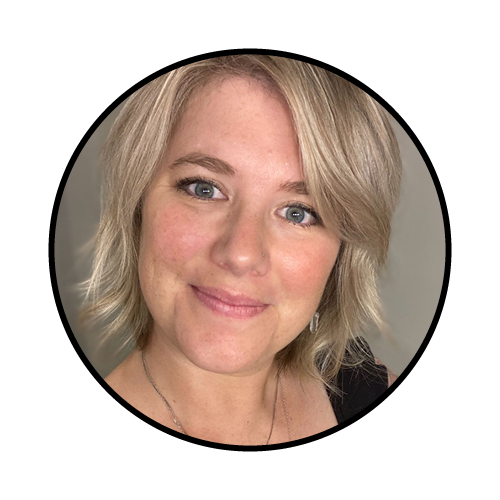 Kathryn Kret
Director of Microschool Leadership Development and Supports
In addition to being an experienced microschool guide, Kathryn is the founder of her educational consulting business the PEACE School Project. Kathryn has spent the past 14 years in education working in a variety of settings and capacities. Most recently through the PEACE School Project Kathryn has been able to share her passion of yoga and mindfulness with students and staff. Certified as a Trauma-Informed Yoga Teacher and Mindfulness Educator, she has been able to empower resilient, confident and happy humans one breath at a time. Kathryn is over the moon about becoming a member of the National Micrschooling Center family. She is here to educate, share and advocate for educational choice and freedom!


Kathryn is certified in kid's yoga and mindfulness (ages 2-18), a graduate of the Mindful Schools Educators Essentials, and has a certificate in School Leadership for Social-Emotional Learning and Character Development (SEL). She has been trained in Responsive Classroom (PK-8) and Developmental Designs (5-12). Kathryn has a degree in Elementary Education from Lock Haven University and is a certified Elementary and Middle School English Teacher. She has taught in a variety of educational settings that included co-teaching, inclusion, special education, one-on-one intervention, parochial, charter and public schools. In 2019 she successfully completed the 200 hour Yoga Teacher Training for Helping Professionals.


As an SEL coach and trainer, Kathryn works together with administrators to create district-wide initiatives, mission or vision statements, and professional development to include Social-Emotional Learning skills seamlessly. All material is aligned with the proper state and Common Core standards. Kathryn has successfully worked with several school districts in her native New Jersey and looks forward to continuing to do so in her new home of Nevada.


As Founder of the PEACE School Project, Kathryn uses her experience as a classroom teacher, Social-Emotional Learning coach, and Yoga teacher to create a heartfelt and fun experience. Kathryn has spent the last 14 years passionate about bringing yoga and mindfulness into our schools and has seen amazing results in students, teachers, and families. She believes through practicing mindfulness, we are giving our children the skills they need to survive in this ever-evolving world.