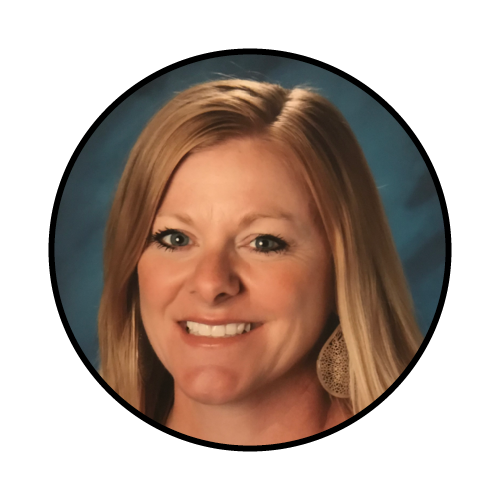 Beth Vineyard, M. ED.
SEL Affinity Group Leader
Licensed K-8 Teacher
SEL Instructional Designer/Coach &Microschool Director of Programs
Originally from the mitten state (a.k.a. Michigan), Beth attended Grand Valley State University, where she earned her Bachelor of Science degree in biology with an emphasis in wildlife in 1998. As a child, she remembers being curious about the world around her and asking lots of questions! After graduating from college, she pursued a career in environmental education, transitioning herself into a Program Director role for eight years at an environmental education nonprofit based in Fort
Collins, CO. There, Beth designed curriculum and led teachers and students on more than 50 international expeditions in Costa Rica, Peru, Mexico, Tanzania, and the Canadian Arctic.
In 2007, she transitioned into the traditional classroom after earning her Master of Arts in Education and elementary teaching license in Colorado. After five years of high-stakes testing, "bell to bell" instruction, trying to teach in a "one size fits all" model, and feeling the academic pressure placed on children to perform, she was ready to quit and leave teaching altogether. After careful deliberation, she sought alternative models for education and accepted a first-grade position at an independent school in Seattle that prioritized social-emotional learning. There she gained professional development and opportunities to engage in the work of leaders such as CASEL and Responsive Classroom and participated in several trainings using the Social Thinking methodology by Marcia Garcia Winner. In 2016, she moved to Las Vegas to continue her work promoting anti-bias, social justice, and social-emotional learning as an elementary teacher in both the public-charter and independent school systems.

In 2020, she took a leap of faith and left the classroom to start her microschooling journey in Las Vegas, Nevada. She launched a new learning model that prioritized social-emotional learning, pairing it with project-based learning as the foundation of teaching and learning for children. As the Director of Programs and a Social-Emotional Instructional Designer, she partners with homeschool families to provide a social-emotional learning program for 3rd-8th graders. Beth thrives on
collaborating and supporting teachers and families with strategies to help Social-Emotional Learning and has led numerous book clubs, group discussions, and formal presentations on the importance of SEL in education.

In her free time, she enjoys hiking, watching football, swimming in her pool, antique shopping, and spending quality time with her two dogs, a bearded dragon, desert tortoise, and awesome cat. In addition, she and her wife enjoy traveling and exploring the National Parks while taking advantage of all the amenities of living in Las Vegas!